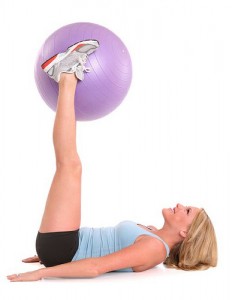 When you are first diagnosed with cancer a myriad of potential lifestyle changes begin swimming in your head. Decisions on treatment, financial support, telling family and friends, and just finding the right way to handle your diagnosis emotionally are only a few of the concerns you might worry about. Once the initial shock and concern has begun to settle, then you should consider implementing an exercise routine, if you haven't already.
Whether you've been active your entire life or you're new to daily exercise, you'll want to establish a routine to help maintain your energy. Depending on your diagnosis and method(s) of treatment, your energy levels will be waning, and exercise will be the last thing you'll want to do with your spare time. However, studies show that moderate, yet routine, exercise is extremely beneficial during cancer treatment. Here's why:
Energy Boost
As previously mentioned, you'll need all the energy you can muster during your fight with cancer. Of course, there may be movements that cause pain, depending on the cancer and treatment method; however, work with your doctor to set a daily routine of small exercises you can perform during your treatment. Whether you're fighting cancer or cancer-free, exercise is proven to boost your energy levels and give you increased strength.
Additional studies performed by the National Comprehensive Cancer Network indicate that patients who moderately exercised on a regular basis had 40% to 50% less fatigue, which is typically one the biggest complaints from cancer patients during treatment. By reducing the amount of fatigue you may experience during treatment, you'll find more resolve and determination to see your treatment through to the end.
Improve Mood
Doctors, including psychiatrists, have long advocated for regular exercise when treating their patients. Aside from the obvious physical benefits, the science supports the fact that exercise can be therapeutic and ease your mind. Through physical activity you can improve your mood, your outlook on your situation, and your own self-esteem. Cancer can affect you in many different ways: physically, emotionally, and psychologically. Regular exercise can help you find the strength you need in all three of these areas.
Improve Quality of Life During and After Cancer
With less fatigue, more energy, and improved moods, it's only logical to conclude that your quality of life will also be positively affected. Enjoy more time with your family and friends and participate in activities you enjoyed before you were diagnosed. Of course, your energy levels will most likely not be at the level they were before, but with regular exercise you don't have to become bedridden all day.
There are studies to support the claim that patients who exercised regularly during treatment were less likely to experience the same cancer returning. Of course, this is no guarantee as each case is unique, but decreasing your chances for a recurring cancer is always a smart idea. Also, your body still needs proper maintenance even when you're healthy again. Make regular exercise a habit well beyond your treatment is over.
Proceed with Caution
In most cases, you're not going to be able to climb a mountain or run a marathon while undergoing cancer treatment. Speak with your doctor to find out which moderate exercises are best for your condition, and be sure to start small; you can progress as you go. Generally speaking, the following types of exercises are recommended for cancer patients:
Aerobic

– Whether you're on a stationary bike or taking daily walks, find a way to incorporate some form or aerobic or cardio exercise into your routine.

Yoga

– Stretching, along with strengthening your core and mind, have numerous benefits especially during cancer treatment.

Resistance Training

– Again, talk with your doctor to find a healthy regimen of resistance training, whether that includes lifting small weights or using resistance bands in a set of exercises.